Stretch Marks, also known as striae, are a form of scarring on the skin with an off-color hue. Over time they may diminish, but will not disappear completely. Stretch marks can have causes that aren't due to underlying disease. Examples include pregnancy, weight gain in obesity, growth spurts in teenagers, medication side effects or a rapid increase in muscle size through weightlifting. Updatedgist brings the full details.
These rippled, streaky lines in your skin come in different colors. They fade from red or pink to purplish-blue to thinner, pale, more scar-like streaks over time. You may not notice them as much. They can show up on many parts of your body ranging from Arms, Back, Breasts,Buttocks, Hips, Shoulders and Stomach.
Getting rid of stretch marks in a completely natural way isn't likely. They're a type of scarring that rarely fades enough to become invisible. However, there are some remedies that can help minimize the appearance of stretch marks and help them to fade more quickly.
You may get stretch marks because of:
Quick weight gain or childhood growth spurts
 Pregnancy
 Breast implant surgery
Bodybuilding
High amounts of Steroids, either from steroid medications or illnesses like Cushing's syndrome
Marfan syndrome, a genetic disease that weakens your skin fibers and causes unusual growth
Having Questions? Leave a comment and we will attend to it. Also, simply send a message to +2348182257837 on WhatsApp. You can also help share this post to your friends on social media and order platforms.
Here are a few Natural Ways of effectively Clearing stretch marks 
1. Aloe Vera
Aloe vera is a succulent plant species of the genus Aloe. An evergreen perennial, it originates from the Arabian Peninsula, but grows wild in tropical, semi-tropical, and arid climates around the world. It is cultivated for agricultural and medicinal uses.
Aloe vera is a plant that helps regenerate skin tissue and as such it has miraculous healing properties. Take the fresh gel from the leaf and massage onto the area with stretch marks and leave on for 20-30 minutes. Do it daily and wash off with tepid water.
---
---
2. Almond and Coconut Oil
Coconut oil, or copra oil, is an edible oil extracted from the kernel or meat of mature coconuts harvested from the coconut palm. It has various applications.
Use almond and coconut oil in equal quantities to reduce stretch marks. Massage it on the skin regularly.This home remedy is absolutely natural, which means no harmful side-effects. Follow this remedy religiously and watch out for effective results. Try it.
---
3. Use Of Shea Butter
This is another natural product that helps in minimizing stretch marks. This Shea Butter is usually extracted from the african Shea tree and used for producing many body lotions in the cosmetic industry due to it's high moisturizing properties. Shea Butter is super hydrating and can bolster skin regeneration and smoothness. If used a couple times a day, stretch marks may start fading.
---
4. Lounge in lemon juice
 Surely you've heard of lemon juice lessening freckles, and it's the same principle: lemon juice is a natural bleaching agent. Because of that, it can help stretch marks fade more quickly. Rub in the juices to the affected area and let it dry for about 10 minutes before rinsing off. Be sure to do this several times a day for a noticeable effect.Lemon juice's natural acidity helps heal and reduce scars and cucumber juice provides the cool soothing effect leaving your skin fresh. Mix lime juice and cucumber juice in equal parts, and apply the mixture on the affected areas till it gets soaked up by the skin. Let it be on your skin for approx. 10 minutes after which you can rinse it off using warm water.
---
5. Castor Oil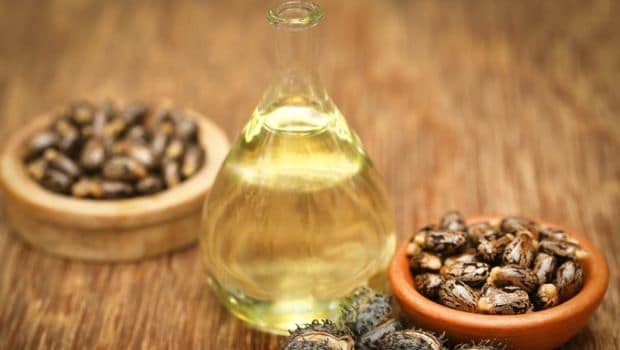 Because of their dried, shrivelled up look, stretch marks need nourishment and moisture. Castor oil when massaged onto the skin will help heal and smoothen the marks slowly. But this is something that you need to constantly feed the skin with.
Having Questions? Leave a comment and we will attend to it. Also, simply send a message to +2348182257837 on WhatsApp. You can also help share this post to your friends on social media and order platforms.